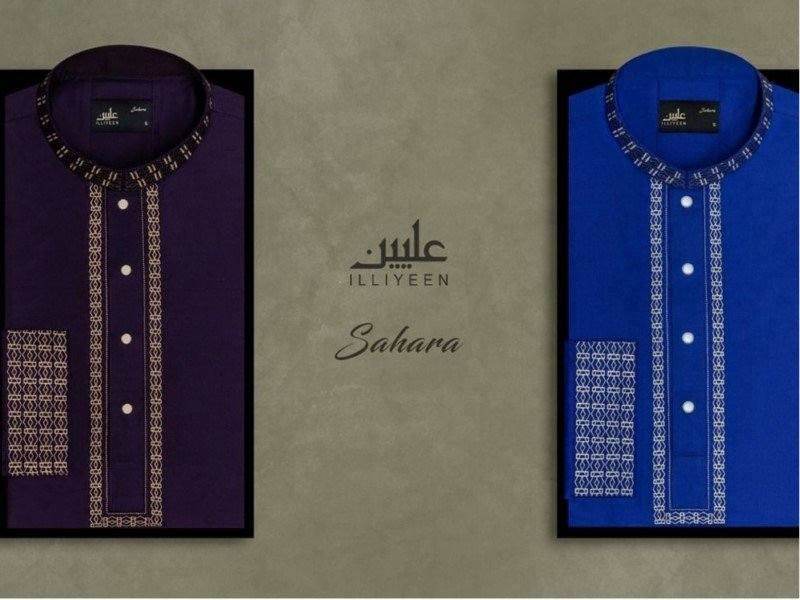 Discounts on stock and new Panjabi by ILLIYEEN
paulgemini, 4 years ago
0
2 min

read
8667
ILLIYEEN is known as one of the top-notch high-end fashion retailers in Bangladesh. They are giving 31 percent off on new eid collection and also discounts on stock Panjabi. That is sectioned by shop sales.
In today's coronavirus situation, they are also concerned about delivery matters. Therefore, ILLIYEEN has shipped most of the orders through reliable delivery partners like  Pathao, E-Courier, SA Paribahan, and Sundarban Courier. 
They are receiving several hundreds of calls and messages every minute. It is simply overwhelming as they are unable to reply to everyone at the same time, while more and more calls and messages keep on coming. They have a limited team working due to the COVID-19 situation and trying to reply to everyone as soon as possible.
So, if you are interested you can look at their Eid collection. Information is given below regarding their Panjabi collection.
SAHARA Panjabi (Embroidered / Ultra Fine Supima Cotton)
Product Code: 207048 (Dark Blue / Golden)
Price: Tk. 6,450
Sizes: XS, S, M, L, XL, 2XL, 3XL
Service Center: 09666-774577

Product Code: 207047 (Light Blue / Golden)
Price: Tk. 6,450
Sizes: XS, S, M, L, XL, 2XL, 3XL
Service Center: 09666-774577
Other Products
Shirt, Kabli, Thobe, L-Chino, Chino, Trouser, Denim, Footwear, Leather Goods, Concentrated Oil Perfume, Etc.
DISPLAY CENTERS: 
DHANMONDI:
Beside Rapa Plaza
Sima Blossom, Level 3, House 3, Road 27 (Old) / Road 16 (New), Dhanmondi R/A, Dhaka 1209.
CHATTOGRAM:
Beside Hotel Peninsula
Plot No. 784/1027, CDA Avenue, Asian Highway Road, GEC Circle, East Nasirabad, Chattogram 4100.
JAMUNA FUTURE PARK: Shop No. GD014, Ground Floor, East Court, Jamuna Future Park, Baridhara, Dhaka 1229.
BANANI: Level 3, Tower 52, Road 11, Block C, Banani, Dhaka 1213.
BASHUNDHARA CITY:
Shop No. 27/41/42, Level 2, Block A, Bashundhara City, Panthapath, Dhaka 1215.
Phone: Call 09666-774577
Website: https://ilyn.global
Related posts