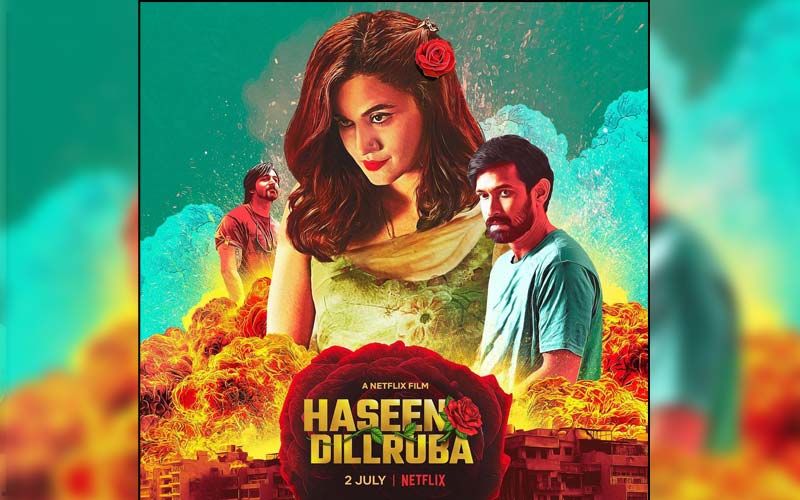 Haseen Dilruba, A New Arrival on Netflix: Play or Pass
Nadia Mubin, 5 months ago
0
3 min

read
268
Haseen Dilruba is a romantic thriller movie directed by Vinil Mathew that debuted on Netflix on July 2nd. The story, screenplay, and dialogues were by Kanika Dhillon, who showed her expertise at portraying the relationships between characters and the complexity of its nature when it faces adversaries in movies like Kedarnath and Manmarziyaan. In this article, we put forward some aspects of the movie in front of you, so you can decide for yourself if you want to explore the full narrative of this unique story.
The plot of the movie revolves around-
A case in which a wife is being accused of murdering her husband,
The suspenseful back and forth between two timelines before the final revelation, and
The tumultuous relationship between the newly-wed couple prompting the events in this movie.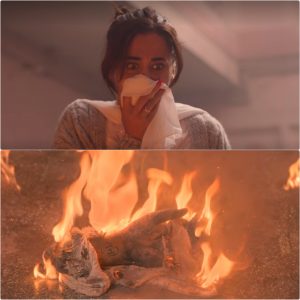 Let us begin with the 1st one. The movie starts off with the death of a person identified as Rishu (the husband), played brilliantly by Vikrant Massey when a severed hand was discovered near the kitchen explosion area (crime scene). This leads the officer in the local police station to suspects foul play on Rani's (the wife) part, played marvelously by Tapsee Pannu.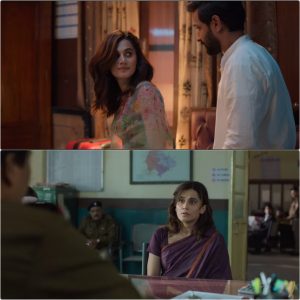 During the entire movie the timeline shifts between scenes of ongoing investigation and scenes of events leading up to the eventual demise of an important character. The flashbacks show how Rishu and Rani were arranged to be wed and trying to adjust to the new changes brought into their lives because of it. The ups and downs due to misunderstanding or a huge difference in personalities or intrusion of a third party leading to the inevitable conclusion. Then it cuts back to the present, where the police try to unearth what had actually happened on that fateful day by hashing out every plausible scenario.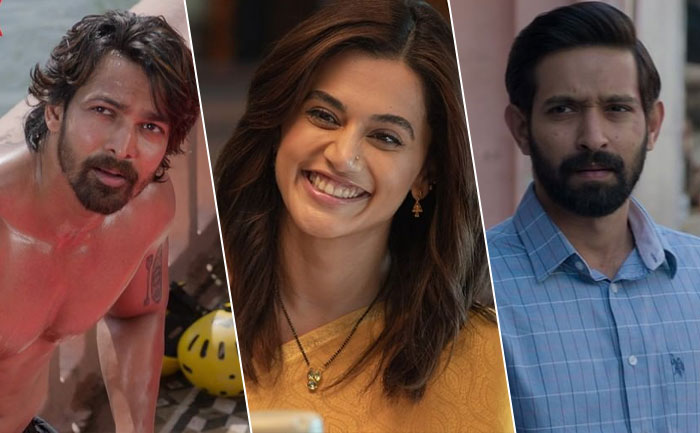 The personality differences between the 2 leads were very apparent. Rishu is viewed as a shy, docile, and non-confrontational character. Whereas Rani is someone who is confident, self-aware, and with a no-holding-back kind of personality. In spite of seeming like a mismatched couple, they wed thanks to Rishu's insistence. However, things between them began to get complicated very easily. Their relationship didn't get any better when Rishu's cousin Neel, played deviously by Harshvardhan Rane, entered the frame.
This movie was very entertaining, thanks to a very talented group of supporting cast members providing scope for comedy and drama into the mix. But the shift in the character arc of Rishu in the Second half of the movie was done so well that it will leave the audience's jaw on the floor. Finally, how the story unfolds, in the end, might make you question the depth of sanity and thought process of the main players.
If this article made you curious about the events in the movie and how it finally came to an end, then go catch it on Netflix.
Related posts