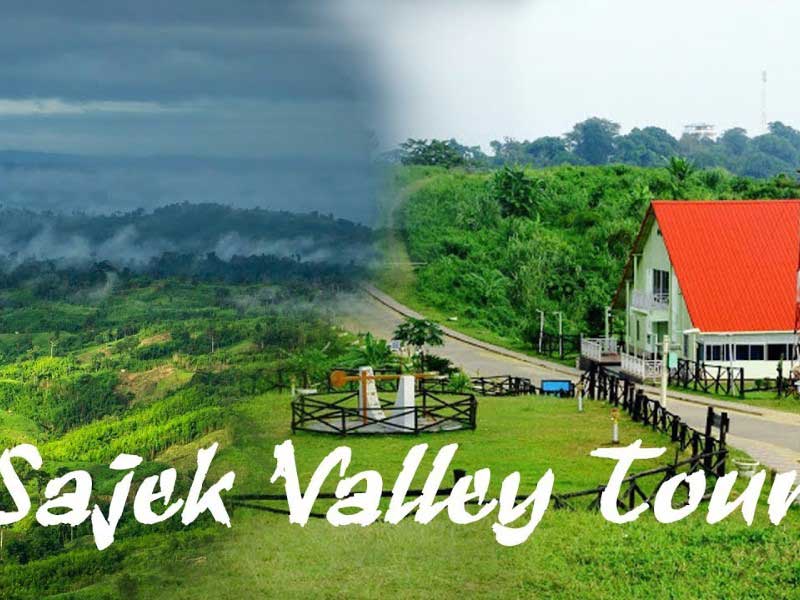 Best Sajek Valley Tour package by Traveliyan
mitu, 5 months ago
0
2 min

read
257
Rows of mountains all around and occasional white cotton-like clouds. It is as if you are standing on the shores of a lake of white clouds in a green kingdom. Surely you are wondering if such a beautiful scene like a dream can be seen in reality at all? And even if you can see, you may have to go to a faraway unknown country. But the surprising thing is that our favorite motherland Bangladesh has this kind of place called Sajek Valley.
Sajek is located in the Rangamati district of southeastern Bangladesh. Mizoram in India is only eight kilometers away from Sajak. The high mountains around Sajek have fallen in both India and Bangladesh. Although Sajek is located in the Rangamati district, due to the convenience of travel, tourists come to Sajek through the Khagrachari district. Its distance from Khagrachari Sadar is about 70 kilometers. 
Kachalon and Machalong rivers are the famous rivers of this valley. Sunset, rain, morning, evening, night, and aborigine people are the tourist attractions of the place. Tourists can buy aborigine people's products from here. From Baghaichari, you have to hire Chander Gari to reach Sajek which will cost 300 takas per person. Some good coaches will take you from Dhaka to Rangamati Or Dhaka to Khagrachari. Both AC and non-AC coaches are available. These buses leave from Sayedabad, Fakirapul, Motijheel bus terminals every hour till midnight. 
Your travel solutions partner Traveliyan has come up with the best package deal for the Sajek Valley tour. They will ensure extraordinary offers, the lowest vehicle fares, exclusive discounts, and amazing experiences. 
For more info: 
Contact them or leave a message to the Facebook page: Traveliyan
Contact number:
01958-558154
01738-415670
Office Address:
Imperial Irish H# Mo-3, 1st Floor, Merul Badda, Dhaka -1212, Bangladesh.
169-26 Hillside Avenue Suite 204 Jamaica NY 11432, United States.
E-mail: hasan@utshob.com
Web site: www.traveliyan.com
Related posts