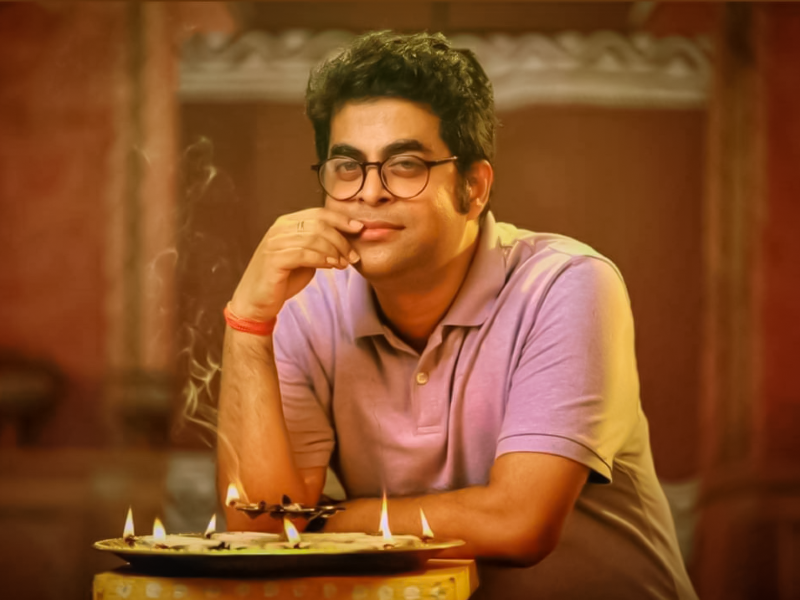 BIPLOB SAHA: A man with colors and creativity
paulgemini, 6 months ago
0
4 min

read
330
Today we will tell the story of a little child. The child liked to play with paints, draw pictures and always fond of the world of colors and made his life with it. But, there was not that much support for him. Besides, he had to hear harsh words and even criticism for his madness towards the world of colors and paintings. He had to fight with everyone, the surroundings and others to keep his dream alive. That little child, whose mind was full of colors, is no longer a child now. The boy who endured many blows has now become a successful fashion designer. Perhaps, you can call him an institution! Apart from fashion designing, he is taking a part in many other creative activities. Guess who?  Yes, none other than, Biplob Saha, the founder of the country's famous fashion house Rang. 
The journey of Rang started with a space of only 100 square feet room! The date was December 20, 1994. From then it has passed for more than 25 years now. A journey of '100 square feet room' has now spread literally every corner of Bangladesh. The name has been changed from Rang to Bishwo Rang in recent times. Biplob wants to spread the idea of color and design worldwide. That is the motive through which he made a change and brought a new name, Bishwo Rang. 
There are numerous branches and outlets of Bishwo Rang in different parts of Bangladesh now. They are roaming the whole country with pride and success. 
But the journey of Rang was not smooth at all. Specially, at the beginning. Let's go back to the story of its struggle period. At the end of the higher secondary examination, Biplob took the admission exam in the Faculty of Fine Arts, DU. Renowned as Charukola Institute. 
He passed the exam successfully. However, his father opposed and want Biplob to select subjects with safe career opportunity. Respecting his father's decision, he managed himself and started studying both B.Com and Fine Arts together. But in the end, he had to stop B.COM course and gave his full concentration to fine arts. While studying at Charukola, he started painting on a small scale. The real struggle started from then. He had to complete his study and had to take care of Rang- both at the same time!
The situation in the nineties was not that normal too. Especially for creative minds and those people of fine arts. Arts work, fashion shows, etc. were rare at that time. There were very few fashion shows. Surprisingly, Biplob, being a young blood, was able to break the norms and exhibited his designing sarees at Zainul Gallery. That time it was an odd choice. But the dare, the honesty, the dedication eventually paid back.  Biplob used to keep his sarees bag in a nearby shop. At the end of his art class, he would take the bag to the exhibition place. Paint bag on one shoulder and clothes bag on the other shoulder! That was what an ambitious and passionate boy he was. 
Seeing such madness, few people even used to make fun of him. But he did not get bothered at all. The indomitable young man of that time continued to work hard. And now, today, he is not only a successful businessman but also an influential person in the fashion business. 
Beyond the initial obstacles, gradually Rang started to get love all over the country and Biplob Saha gained a place of dependence with his creative thinking and business commitment. 
After getting success and appreciation throughout the country, Bishwo Rang took the initiative to increase its body. Noe, they have launched two more new sub-brands. The sub-brand Face Rang started its journey to advance the needs of the youth in contemporary fashion. Face Rang is working intending to combine western fashion with local ones. Besides, Sraddha is introduced by thinking about the reverend citizens of our country. Sraddha is born out of the humble thought of making the elders of our society happy. 
Finally, let's go back to childhood again, where the journey starts. That child used to play with colors and with his dreams. The dreams of the color peddlers have come true today. His perseverance and creativity have actually turned the idea into the best fashion house in our country today. 
Related link: https://bit.ly/2EeAKUv
Related posts