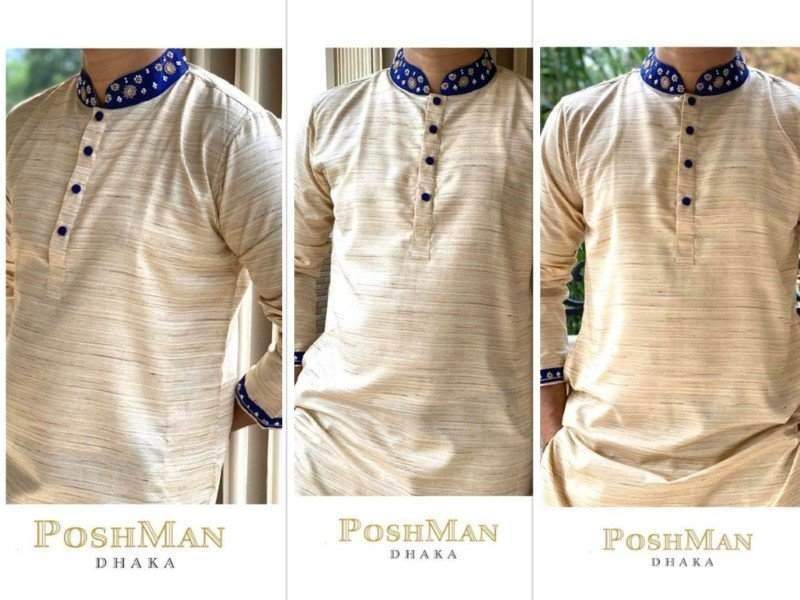 PoshMan Dhaka Eid Collection: Classy Zardozi
paulgemini, 2 years ago
0
1 min

read
857
Many people prefer luxurious, classy and contemporary clothes as Eid clothes for men. And Dhaka based fashion house Poshman Dhaka has the reputation to supply such demand. This year's Eid, this fashion house has also brought their various collections.
PoshMan Dhaka has come up with some great collections of Zardozi embroidery to meet the demand of men's fashionable clothes on Eid.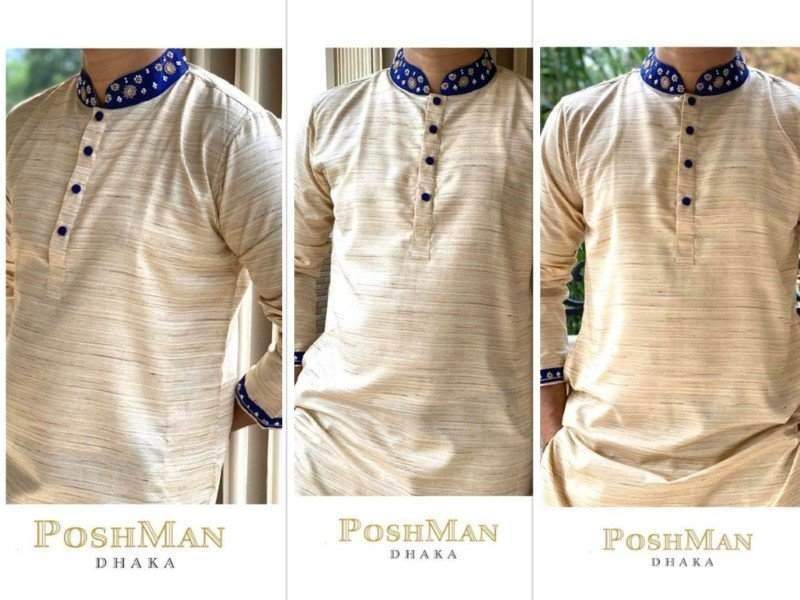 They bring an exclusive Zardozi of Golden Metal Thread and White Pearl with a combination of stone made flowers threaded over a NavyBlue fabric over a Goldenish Off White light Toshor fabric. This collection is accompanied by simple NavyBlue buttons. 
Apart from this collection they also come out with different colors of Zardozi. Such as an exclusive Zardozi design by the combination of Golden & Silver spring on a coffee color contrast fabric over a mustard color body accompanied with gorgeous looking karchupi buttons. 
PoshMan Dhaka: 
Related posts