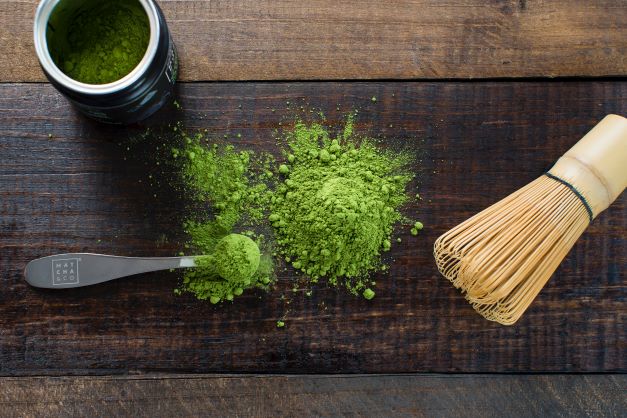 5 Benefits Of Matcha For Healthy And Glowing Skin
Tasfia, 2 months ago
0
2 min

read
138
Matcha has been quite popular among food enthusiasts and is now used in skincare products. Look around and you will see facewashes, masks, and other skin care products with matcha as one of their core ingredients.
COMBATING IMFLAMATION  
Matcha is a fantastic anti-inflammatory since it is a very rich source of antioxidants. Matcha can help calm inflamed, red skin caused by rashes, eczema, or acne.
COMBATS STRESS + PREVENTS PREMATURE AGING
Green tea contains a significant amount of EGCG, which is a potent free-radical scavenger. It aids in their neutralization, which lowers oxidative stress, which might hasten cellular aging. The caffeine in green tea, when applied topically, can revitalize the skin and encourage skin firmness over time.
HELPS PROMOTE A CLEAR + EVEN COMPLEXION
Matcha includes methylxanthines, which have been demonstrated to boost skin microcirculation and support not only healthy, glowing skin but also an even, healthy complexion.
PROTECTS AGAINST POLLUTION, SUN DAMAGE + ENVIRONMENTAL STRESS
Studies have shown that the polyphenols in green tea can help protect the skin from UV radiation' harmful effects. They also serve as a buffer against the strain caused by environmental pollutants. Are you spending the day at the beach? Don't forget to bring matcha with you!
CAN HELP FIGHT HORMONAL ACNE
Stress and excessive androgen hormones, which stimulate the sebaceous glands to generate more sebum, are common contributors to hormonal acne. Matcha assists with this on two levels by reducing stress (both oxidative stress caused by free-radicals and emotionally by calming down the nervous system). Matcha can help you reduce your androgen levels if they are on the high side because EGCG is also anti-androgenic.
Related posts