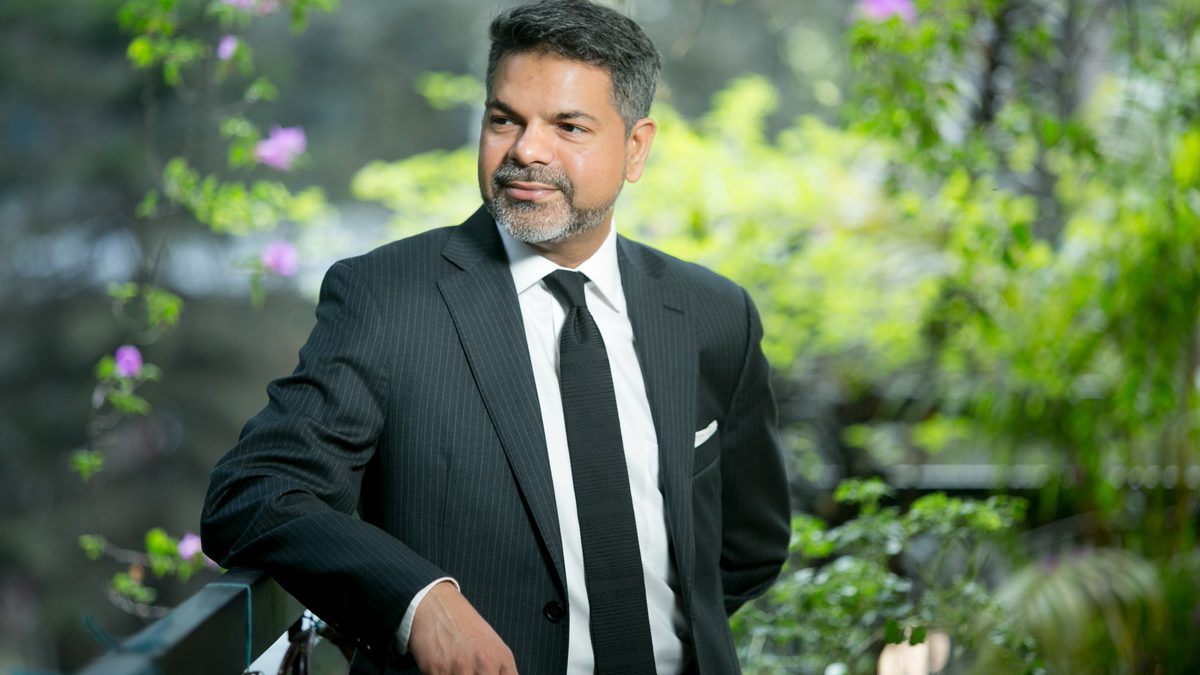 A Visionary with a futuristic mindset
paulgemini, 2 years ago
0
6 min

read
1485
When it comes to the country's glorious business heritage Anwar Group of Industries (AGI), the sparkle emancipation and contribution of them in building the nation is incomparable. And from the chunk of their contributors and leading personalities, a name comes up adding the feathers more with vision, perception, and ideology. He is none other than the visionary entrepreneur and a successful businessman Mr. Hossain Khaled.
Being a business leader, he has been at the helm of 6 different companies and currently is the Managing Director at Anwar Landmarks Ltd., President for Entrepreneurs' Organization (Bangladesh) and Managing Director at AG Automobiles Ltd. He is also on the board of 14 other companies.
In the recent past, the man successfully owned the position of Chairman at Bangladesh Finance & Investment Co. Ltd. He is also involved as a Co-Chairman of Bangladesh Better Business Forum and President & Director at Dhaka Chamber of Commerce & Industry. 
It was in his blood and as being brought up in a large business family it was predetermined that he too would be involved in the business. He always spoke out about the importance of practicing analytics, especially in business. And to achieve that mastery contemporary education is not enough. To him, a graduate need to do an internship before getting involved in a serious business or job. He is a firm believer in individual ideas and innovation. But at the same time, those ideas need to be commercially viable, profitable, and sustainable. 
'It is important for employees or businessmen to walk the same path as the entrepreneur so that you can become the entrepreneur tomorrow.' 
We also see him emphasizing the importance of industry and academia on many of his public speeches. The disparity between the graduates and the industry is visible. That's why he wants the industry and the graduates will go hand in hand. And here, initiatives need to be taken by policymakers. He wishes for the policymaker to bridge the gap.
Since independence, his father and uncles have been carrying out the business that has been growing. And now the flag is carried by him. Undoubtedly, in today's time, his visionary thinking and business ideas can be a guideline for any young entrepreneur or business enthusiast. But, we, the Fashion Blitzs team, tried to discover the other side of this gentleman. We tried to find more about the social and personal side of this person, where he spoke to us with his fashion preferences, diet plans, and other stuff. Let's check it out.
First of all, greeting from Fashion Blitzs. Our way of life changes over time. And now the thing is truer after the corona situation. Being a successful professional certainly, you are also going through this current pandemic. Has the recent crisis changed you? 
HK: Yes, COVID-19 has brought in a change in every one of us, in some form or the other. I have personally invested the time on myself on self-development, reflecting upon myself to be a better Muslim, Son, Husband, Father, Brother, and a better leader at the workplace and in the community. 
Mental health is always very crucial. Many suffer from it in this lockdown period. How does a tough personality like you handle such a bolted situation? Sharing your opinion will inspire others. 
HK: Mental health is a serious and growing concern, and I sincerely suggest anyone feeling down must seek professional help. However, to remain at a good mental state every individual must learn to be at peak state, not because it is expected of them, but to be able to make good choices and decisions in life. To be at peak state, one must invest time in reflecting upon their physiology, language, health, beliefs, goals, and most importantly gratitude. I believe, in trying to be at peak state, one will always remain in a positive mindset, and reflect positive energy on everyone else around them. 
When it comes to business meetings, what do you prefer to wear? 
HK: One must learn to "dress to success". Looks matter. So, whether the occasion requires one to wear a suit or be business casual, they must learn to carry themselves with confidence. 
One tip you would like to give regarding physical activities or gym etc. 
HK: Physical activities are absolutely personal and must be developed according to one's own needs. However, an hour a day of any physical activity is essential, it can be walking, running (or a combination), followed by some lightweights. Additionally, it is also strongly suggested to improve one's diet by avoiding sugar, reducing simple carbs, and processed foods. Breathing exercises in the morning, followed by lemon-infused water, and cellary juice also helps detox and be in a better physical state. 
Would you like to share your diet plan? Our readers will be overjoyed. 
HK: I am Dhakaiya, hence I am a foodie, and I love to eat. I have no intention to make my taste buds suffer. So, starting from Kacchi Biriyani to Steaks, salads to desserts, I have it all, but I always try to stay within limits and not hoard like there's no tomorrow. Additionally, I control my food intake during the week so I can have a cheat day. Burn the extra calories. I love fruits, so they are my usual supplement to sugar. 
What's the first thing you're going to eat once the lockdown is fully lifted? 
HK: By the grace of Almighty, we are among the blessed ones, to have food on the table every day even during this pandemic, but hey I wouldn't mind a hot plate of Kachchi Biriyani with that hot potato! 
Tell us about the easiest way to turn a day into something that will work for night out. 
HK: Playing at Level 10, and there are no shortcuts. Just like our praying 5 times in a day on-time turns into a habit, one must adapt to the best practices to have a good day. However, changing one's Language to positivity and affirmation; being grateful; being helpful; being resourceful; and reading at least 30 minutes every day will certainly help to always wear that smile. 
What advice would you like to give us and our readers? 
HK: If you are reading this, then you are already among the fortunate ones. Look around you, and try to be resourceful and helpful to others around you. We can't change the world, but we can certainly try to help one person, even if it is with a smile. Be grateful, be in a beautiful state – every day. 
Related link: https://bit.ly/3hFXfAk
Related posts