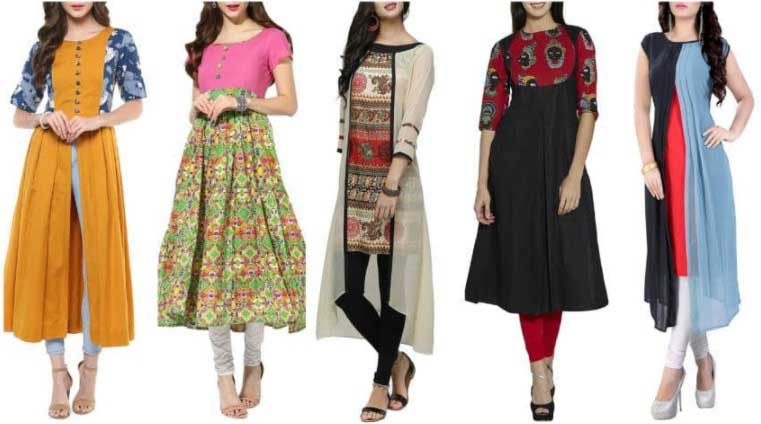 Leggings are back again
mitu, 2 years ago
0
2 min

read
751
Fashion trends are always to come back. So are leggings. But the duo with stylist outfits is making leggings look more gorgeous than ever. The hype of the trend has not been lost yet. 
It is almost impossible for one to find a comparison once she has put her feet in it. Leggings are comfortable and light in weight. The main reason is the fabric used in it. Also, the fabric adapts well to our climate. For anyone who looks for fashion in comfort, leggings will be a must-keep wardrobe item.  
Leggings are basically lower cloth, but enough to create a stylish and striking look. Mingling with top, leggings can easily leave behind any other bottom fashion wear. Whether a lounge tee or tight-fitted fashionable kurti, leggings does justice to all. 
In the very beginning, leggings was of two solid colors black and white. But over time, leggings come in a variety of colors and prints. In case of different body shapes leggings is a safer option. Rectangle, Pear, Apple or Hour Glass, leggings is appreciated by all. In fact, regular pants or salwar are often given tight fitted leggings' look to meet the demand.      
Some tips to wore leggings with style- 
Your leggings should be enough stretchable and not see-through. In such a situation go for a size larger. But careful not to lose. 

Minimalist fashion is trendy. If you want to stay with this trend, you must have a black leggings. This one-color bottom gives the freedom to pair up with any tops. 

Leggings are more likely to create casual looks. So mingle your daily office attire or chit-chat gather shirts, tops, t-shirt, and kurti with it.   

If you are going for long tops like two-piece or three-piece, definitely keep your leggings at knee length. But with crop-top, the length can be a bit shorter.

As leggings comes in body-fitting shape so the upper wear has to be loose-fitting. It will create a balance.   

While choosing footwear leggings is very kind. Slippers to high heel, all goes very well with it.
The demand for leggings is not going to end soon. Lower in price, comfortable fabric, variety in color and pattern, and easy to wear gives flexibility to fashion lovers. So put include leggings in your nest shopping list and flaunt with style.
Related posts