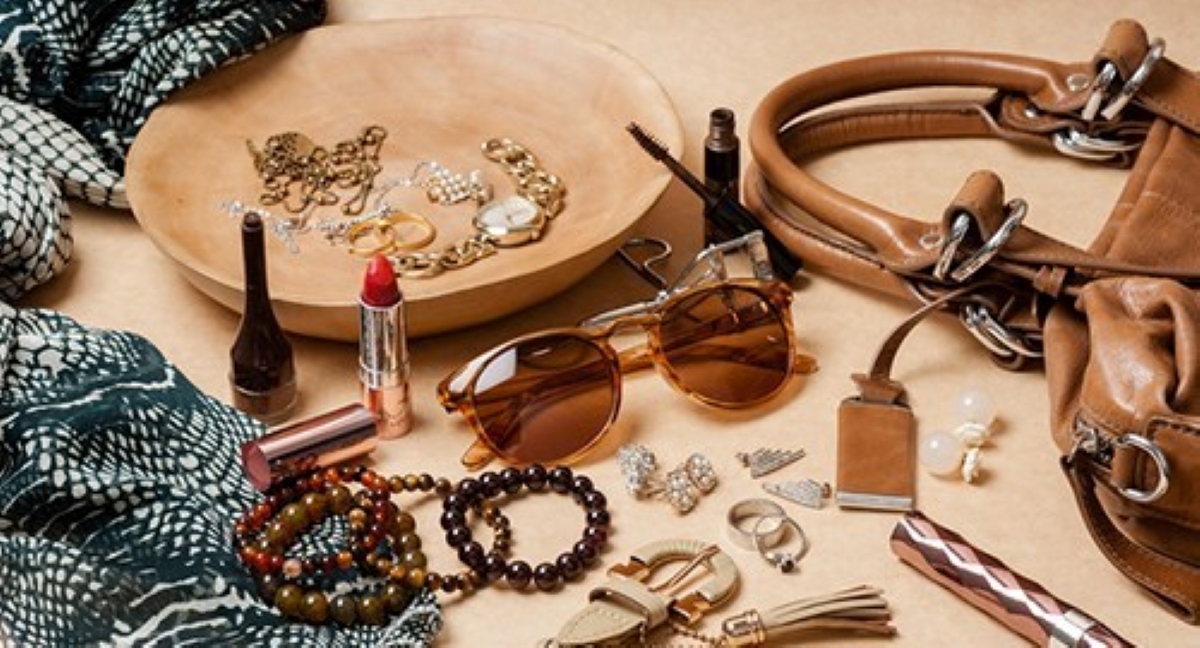 How To Mix n' Match Accessories With Outfits?
Nadia Mubin, 1 month ago
0
3 min

read
95
Looking fashionable and trendy isn't always about your clothes, it's about the entire ensemble. This includes the accessories like bags, jewelry, belt, shoes, head accessories, the list goes on and on. And what's more daunting is that there are different accessories for different body parts and every possible color and material. This is why it could be very tricky to master the art of mixing and matching them with your getup. So, to help make the process less tasking for you, here are some helpful tips to match your accessories to outfits.
Color Coordination Is The Key: Matching your accessories to the color of your outfit is crucial. You want it to compliment the whole look instead of overpowering it.
You can choose your accessories in the same color as the primary color of your outfit. It doesn't have the be the same exact shade though. It can be lighter or deeper.
Match them with the secondary color. If your dress is deep blue but has yellow details then you can carry purses and shoes in different shades of yellow.
Pair them as complementary colors according to the image above.
Pair solid colors with patterns. If you wear a blue dress then add accessories with a colorful pattern with blue in the mix. Or vice-versa.
2. Something About Jewelry: Can make or break any look.
Match jewelry with the tone of your dress. Red, orange, and yellow all have a warm tone so pair gold jewelry with them. And Green, blue and purple are all cool-toned so you can pair silver with them.
Do not pair silver and gold together. that borders on cliche.
Wear only one statement piece. too many can be overwhelming.
If You are wearing colorful accessories then make sure they match each other.
3. The Neckline Matters: The cut of the neckline can be highlighted and accentuated by the accessories you choose to go with.
Wear a small pendant or necklace with a V or U-shaped neckline.
No Necklace is needed with halter necks. Just medium-length danglers will do.
Wear long necklaces with a crew neckline.
With Strapless dresses, no necklace only danglers.
With one shoulder dress, go heavy with the bangles on the wrist with no shoulder.
4. Accessorize For The Occasion: Your accessories must go along with the atmosphere.
Don't wear stilettos on a casual night out or sneakers on a black-tie event.
Don't wear imitation or wooden jewelry to a formal event or a diamond necklace to the bar.
At formal events opt for small purses or clutches instead of a bulky handbag.
Accessorize with fewer items to highlight subtle elegance rather than overpowering pretension.
These were just some of the tips that can help you with the dilemma of what and how to match your accessories to your outfits. If you want to check out more ways to amp up your looks. then follow the link.
FashionBlitzs/Nadia
Related posts