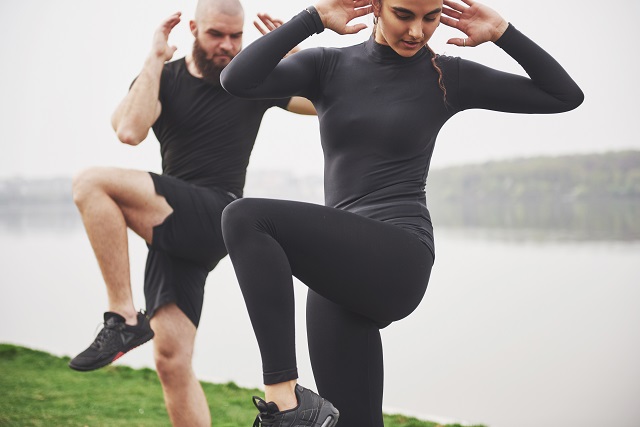 Keep These in Mind Before Buying Your Gym Clothes
Nadia Mubin, 3 months ago
0
2 min

read
87
When you are working out, whether at home or gym, What do you look for in your gym clothes? Comfort, Versatility, or Looks? When we plan on working out, there are a few accessories we need. But clothes are the only item that requires us to tick a few boxes before we choose it. So here are some things you need to keep in mind before buying it.
Material: While choosing gym clothes the most important thing is finding the right material. There are materials containing out there like polypropylene or fabrics such as COOLMAX and SUPPLEX help pull or wick away the sweat from your skin and leaves you feeling cool, dry, and comfortable. On the other hand, if your choose to wear cotton while working out, it will soak up the sweat. Cotton has high absorbability. Even if they are very thin, when wet, cotton tends to cling to the skin. And that can make you feel uncomfortable and later itchy. Most of all make sure it's a breathable and also durable material. Because you don't want it to lose its texture and elasticity after a few sessions.
Fitting: "You must choose the right fit for the right fight", this goes perfectly for all situations. Depending on the type of activity you are about to do, your clothes fitting changes. For running, cycling, or any activity involving fast movements, choose clothes that fit close to the skin. For Yoga choose a fitted and stretchable gym outfit that wick away the sweat. For weight lifting or slow but excess strength consuming workouts opt for looser fitted clothes.
Season: How you feel during a workout in the summertime is not the same as that of winter. Remember to always dress for warmer weather than the actual one. Since you will be working up a sweat anyway. You will still need to wear clothes of sweat-wicking fabric but with layers over them during winter. A hoodie or sweatshirt or tracksuits are mainly designed for this. They are flexible, warm, and easy to remove when you feel warmer.
Budget: Yes, Quality does come with a price tag. But that does not mean that you should spend everything you have on gym clothes. Because your taste in it may change or even the type of workouts you do has shifted. However, you can splurge on items that look classic, never go out of style and serve multiple purposes.
These are the most general thoughts that should go through your mind while buying or choosing gym clothes.
FashionBlitzs/Nadia
Related posts