Rangin Piran: A brand selling colors to life
mitu, 2 years ago
0
3 min

read
1968
If you are an online shopper then you probably have heard about Rangin Piran. It is an online based woman clothing brand, that has already set its mark for comfortable attire. The designs are quite eye catchy and colorful. People are loving its collection for being suitable for sweaty summer. Why are we talking about this brand? Well, its behind story signifies an inspiring woman. Her name is Silvia Khan. A mother of two, is now sewing her dream to keep herself independent. Her story proves that it's never too late to start.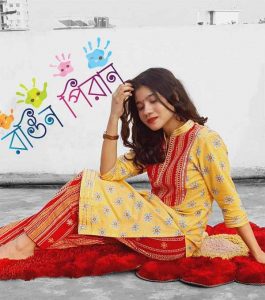 Fashion conscious Silvia, used to work at a finance company. She had to leave her job to look after her children and family. Undoubtedly she was enjoying her motherhood but also was missing being independent. Silvia was never satisfy calling her 'just a housewife' while knowing that she has more potential to accomplish. Thus, she sets her goal to work with kids wear. She named Rangin Piran after her joyful dream. An initiative to add color to people's life.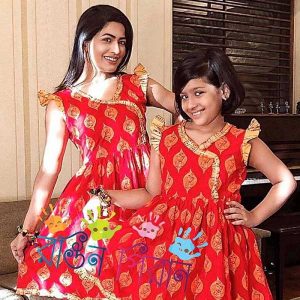 Like many she also had obstacles. Needed to struggle to find the right path. Looked for may options. But with her determination Silvia finally starts her journey to designing cloths. On her journey actress Badhon, a friend of her has also came forward like a big support. Wearing 'Rangin Piran' Badhon with her little daughter share some photos on Facebook. That brought Silvia khan a blast with people's appreciation and acceptance. Thus, starting with kids wear, she now designs dress for woman of all age.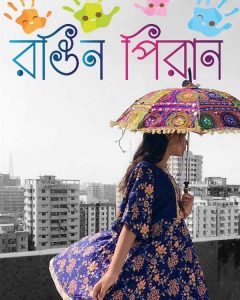 Every piece of Rangin Piran is made of slab cotton fabric. This kind cotton is of nice texture that feels light and airy. So, no clinging to the body. If you are searching for a summer solution then this is your ultimate shop to look for.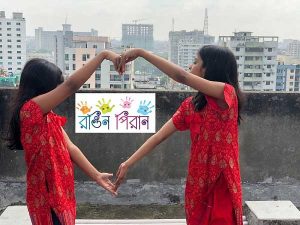 The brand sells dresses suitable for mother-daughter duo. Considering the innocence of young ones, the designs of the dresses also change to fun theme. You must have seen the amazing images of actress Badhon wearing the same dress as her daughter from Rangin Piran. She finds the outfits to be very smart and trendy that every type of woman can wear it. You can find short to long kamiz here. Check out its latest Eid collection on their Facebook page. https://www.facebook.com/ranginpiran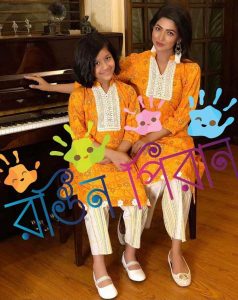 Along with the fabric, this brand works to promote our local designs in new manner. Following the trend, Rangin Piran turns regular designs to a unique artwork. You'll find color, detail hand work, sober designs that compliment every people of every age.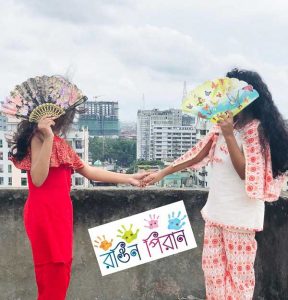 Silvia says, I followed my passion. It makes the work process enjoyable for me. When I started many criticized my work. I didn't lose my hope. I knew my work will pay off one day. So, today they are the same people who acknowledging my work, ordering from me. It is satisfying.
-Fashionblitzs/Maria
Related posts