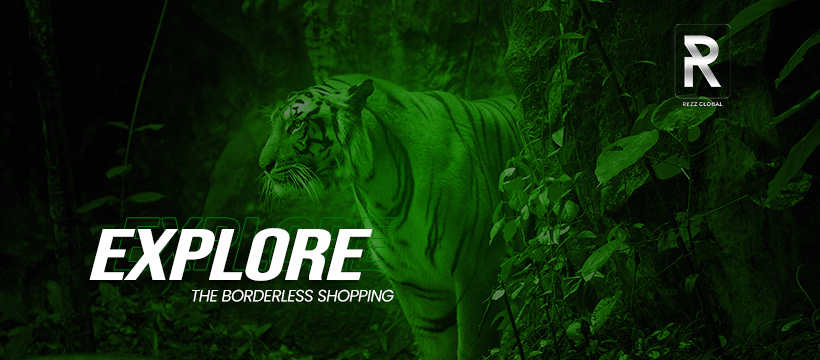 REZZ Global: Redefining your lifestyle
Nadia Mubin, 9 months ago
0
2 min

read
375
We, as Bangladeshis, have always been fascinated by the Western world. Their fashion and technology have always been very intriguing to us. But how can we get a taste of it from thousands of miles away? Addressing this very concern and meeting our demands, REZZ Global, a cutting-edge online retailer, brings the best of western lifestyle products in the grasp of your hands.
REZZ is an online retail store that can provide you with a versatile collection of products straight from the USA. They only deal with high-end authentic pieces. REZZ ensures that they only get the finest quality of products from well-known and widely acknowledged brands from there.
They do not have any particular target audience as they meet every and all lifestyle requirements. Whether you are a man or a woman of any age, you can get stylish and trendy accessories to class up your looks for any occasion.
From the top of the head to the bottom of your feet, every article a man needs in order to look sharp is presented here. Formal to casual wear for men, you name it, they have it. Men's fragrances, belts, shoes, wallets, watches, shaving items, the list goes on.
They have always been proactive when it comes to keeping up with the trendsetters and new-age technology. So if you are a gadget lover, like most people nowadays, then this online store is like the holy grail for you. you can always get your hands on the latest released electronics and other additional pieces of equipment from there.
The same can be said about their collection of video games and sporting articles. If you are a fitness freak or a video game junkie, then look no further. They have video games or gaming devices for all ages and gender. And their sporting goods are from the premium brands that can turn your house into any top-tier gym.
Did you just became new parents and want to provide the best care for the mother and child's health. We all can get an idea of how dedicated they are to their customer satisfaction when they don't overlook the importance of delivering the mommy and baby care products.
A very diverse catalog for all these products is already available on their website, REZZ Global, for pre-orders. Since all the products here are authentic and shipped directly from the USA, so you will have to wait a maximum of 1 month to get your order. So get started on your wishlists and go crazy ordering now.
Related posts