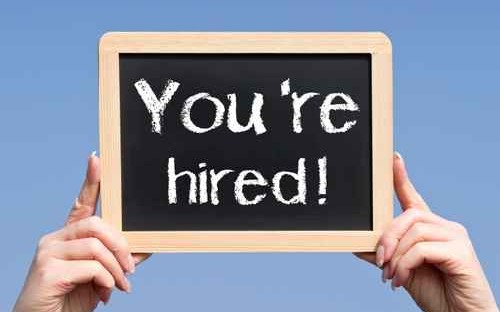 Starting your first job?
mitu, 3 years ago
0
2 min

read
1036
After several months of job research and interview you got lucky to get a suitable job. But now you are worried about your first job. . You can't stop thinking about your first office, first boss and even first colleagues. It's very obvious. All these 'first' is going to happen once in a lifetime. So getting excited is ok. But I want you to be prepared for your big day. After all you are now getting independent to fulfill your own dream. Often people can get tangled dealing with this new corporate environment. As a result your impression that you have created on the interview table get lost. And you start to feel drowning.
My first suggestion is, be confident. To boost up your confidence try to know more about your job and the company before you join. Visiting their websites will help you to earn that knowledge. It will help you to be more aware.
Corporate world is not solely about you. Try to learn it in your first job. Here will be different people coming from different background and manners. So consider soft skills along with technical skills. Good relation with the colleagues will make your job experience soothing. It also allows to learn from them. Be smart to deal situations with manner. As a new try to know from seniors, observe their way to accomplish the task. This learning will be an asset for the next job or opportunity.
I'm sure you already know the term personal and professional. Before you step into your office learn to separate your personal life with professional. Do every right thing that will help you to grow as professional. But don't be over friendly to get personal.
One of my most important suggestion is to know the real world. This is not school where your will be asked to answer some specific questions and get a result. It is office where boss will always expect more than he mentioned. Knowing that extra is not easy but try to correct what you serve.
Always remember this is just the first. You have many more to go. Positivity will be very much needed at this point. Instead of thinking that you are doing it only for the boss, think that you are learning for yourself. This will help you to be motivated. Some other basic rules will help you to build up an impression. Be punctual, maintain a dress code and obey the rules. So learn from your mistakes and the crisis. Then you see how perfect you get in future.
Related posts