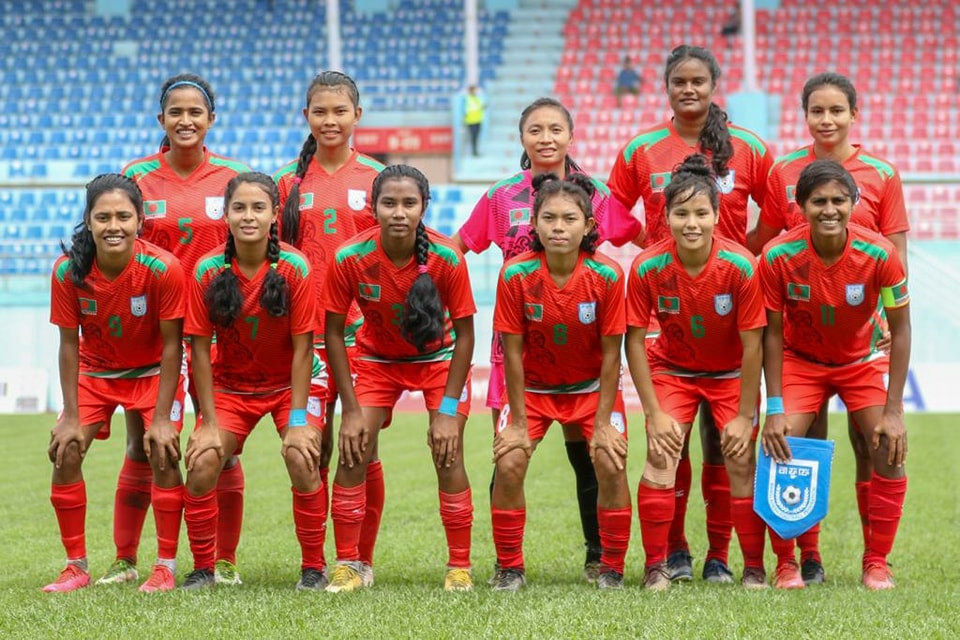 The Women in Red and Green Making History at SAFF Championship
Tasfia, 2 months ago
0
1 min

read
119
While the whole country was recovering from their love-hate relationship with Bangladesh's National Cricket team, the women athletics of the country pleasantly surprising us in the meantime. In March the women's cricket team of Bangladesh made history by winning the women's ICCI World Cup. And yesterday another trophy was bagged by the women's football team. They had a historic victory against Nepal at their home ground at the SAFF Women's Championship. 
All Bangladeshi football supporters have a special connection to the Dasarath Rangasala in Kathmandu which was the venue of yesterday's match. In 1999, Bangladesh's men's team defeated Nepal 1-0 at this location to win their first significant regional championship, the football trophy in the South Asian Games. Even though the current women's team is probably too young to cultivate inspiration from this, it didn't stop them from getting a 3-1 victory against Nepal this time around. 
The Bangladeshi team dominated the match from the start as they had a 2-0 lead against the hosts. Later the hosts did try to give us a challenge by making it 2-1. The final 77th-minute goal was scored by Krishna which secured their well-deserved victory. 
The women's team didn't have everything easy or even things handed out to them, there are hurdles along the way. At times there were restrictions on getting permits, from communities, and from the conservative society as well. This victory was a good way to answer everyone questioning the capacity of this extraordinary young and powerful women's team. We hope they keep dominating the scene just like this in the coming years.
Related posts