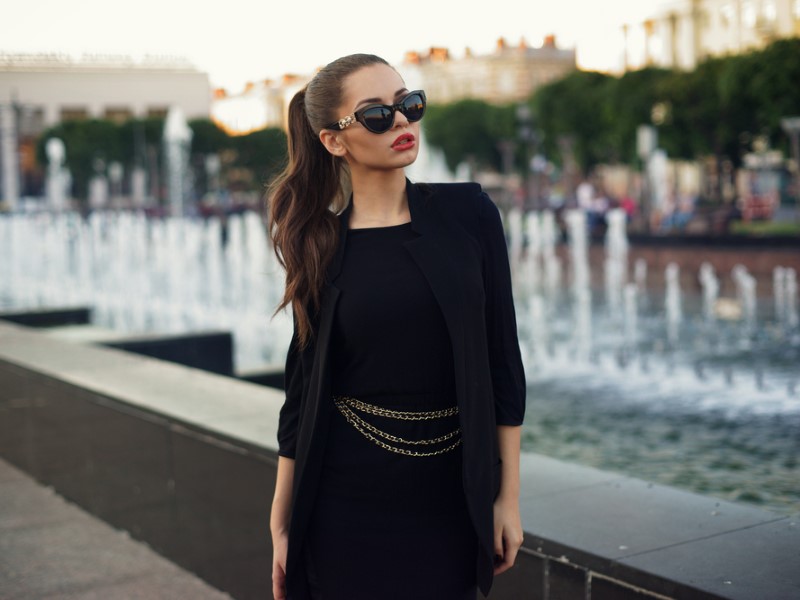 How to get a look classy? Here comes tips for you!
paulgemini, 4 years ago
0
3 min

read
1750
Everybody had this moment in life where you wish to have more time in the morning and suddenly maybe you slept in and you have like zero time to ready. For such a situation, you can apply a few tips and tricks to get a classy look and that classy look may get a wonderful compliment at the end of the day as well.
Here are few tips that are super helpful and several of them probably have in your closet.
Wrinkle-free fabrics
The first obstacle in the morning when you have getting ready and you haven't any time is that the outfit that you have in your mind had wrinkled. Instead of reaching for certain fabrics like silk and linen that are easily wrinkled, you can use natural fabrics like cashmere, wool, denim, Tencel, etc. You can also use synthetic fabrics like Polyester and Rayon.
Turtleneck
For colder month and climate, the option that can help you is classic turtlenecks. Especially if it something that in the category of not wrinkle. This is absolutely easy thing for you to through on and if you need to stay cozy. Because a turtleneck has a classic air to it. Also, it really helps if you do a Monochrome outfit with it. Because from head to toe, it's really going to length in longy and create a very sleek classic cut.
Button-ups
Button -up tops is the thing that can work for almost anybody. That is something that feels like a t-shirt. And it goes around with anything like jeans. You can roll up your sleeves a little bit.
Shoe choice is important
Speaking of a good pair of shoes, it is really important not to forget about to what foot you are going to wear. Potentially if you choosing one pair of shoes right next to another pair of shoes, it could completely change your outfit in the way you hadn't consider.
Perfect lips
It is so important to any of your outfits. Any guess? It's a good lipstick. You can bear lip bum with you and use it anywhere anytime. If you trying to get ready in a rush then you can use ray lipstick. It's the most universally flattering and doesn't take too much thought.
Add classy elements
To have a classy look you can have gold jewelry. It matches very much any outfits and doesn't clash a lot.
Perfect posture
Finally, the most important thing is your posture. A lot of times when you running out the door, you couldn't give yourself enough time. You might feel a little bit self-conscious. But a perfect posture can do a mental mind shift that transforms you mentally and you then get your confidence and you look drastically changed.
Related link-
Related posts