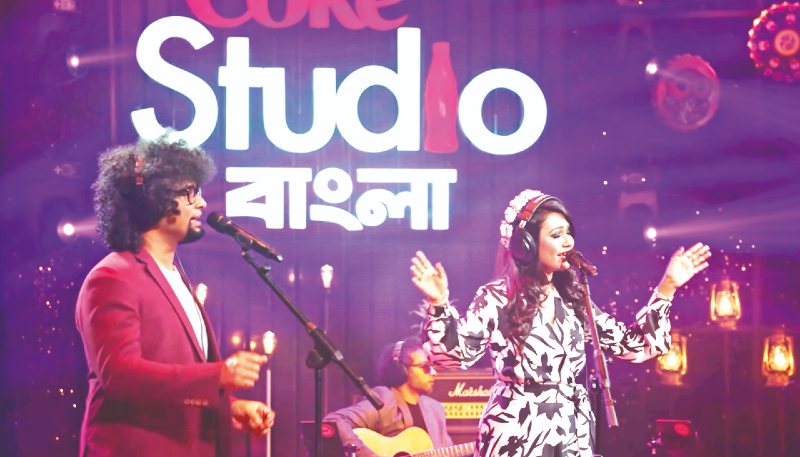 Coke Studio Bangla's Tribute to Nazrul on Bengali New Year
Tasfia, 3 months ago
0
2 min

read
354
Coke Studio Bangla released its third episode keeping the Bengali New year "Pohela Boishak" in mind with its track "Bulbuli." On the first day of the Bengali calendar, they paid homage to the Bangladeshi national poet in the best way possible. 
There are times when you listen to a song and get completely hooked on it from the very beginning and this track was just like that. It was this beautiful blend between Nazrul's music and jazz. The lead guitarist Shuvendu Das Shuvo's Latin style was an interesting take on the song. 
The lead singer was  Rituraj Baidya who sang "Bulbuli" which was the major part of this production. Anyone who is aware of Nazul's music knows how difficult it is to master it. Yet, Rituraj did it brilliantly, his delivery was controlled and his very tempered voice perfectly matched with Pantho Kanai's energy. Later the song was fused with "Dol Dol Dol Diyeche" sung by Sanjida Mahmud Nandita. She is known for her versatile vocal range which was showcased beautifully in this song. Both of them complimented each other perfectly and did justice to both songs.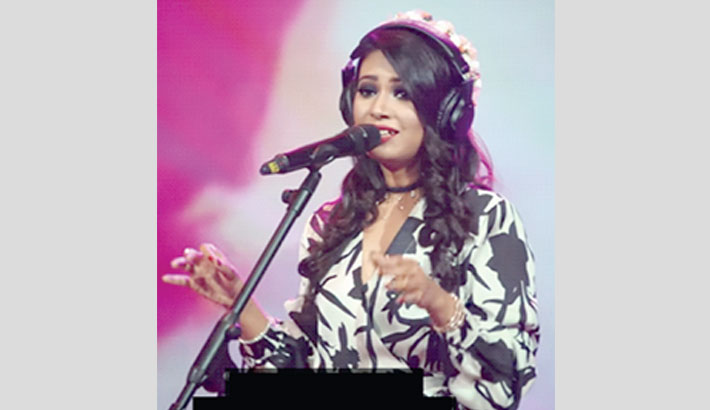 We cannot but appreciate the masterminds behind yet another excellent production. The musical genius of Shayan Chowdhury Arnob and Shunvendu Das Shuvo outdid themselves with this melodious fusion. Shuvo proved with his contribution in this that he's definitely one of the rising stars of this season. 
The last two episodes did receive some criticism regarding their video editing. On the other hand, the episode's editing improved a lot from the previous work. The whole set and custom design looked perfect. It was definitely the best representation of the fusion and style they were trying to achieve through the song.
Stay tuned to Coke Studio Bangla's Facebook page and YouTube channel for future updates. 
Related posts