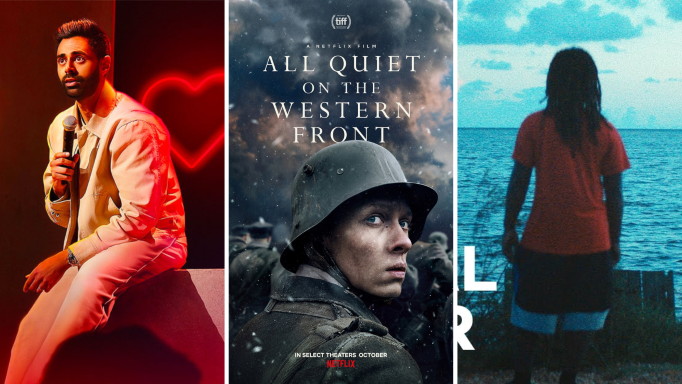 Netflix Watchlist for October
Tasfia, 6 months ago
0
3 min

read
192
This month on the largest streaming site Netflix has plenty of new releases. From horror to comedy to drama you name it, there is pretty much everything. So, here's a little guide that can get you started on some of the things with interesting and exciting storylines. 
Descendant
A Netflix Original film called Descendant follows director Margaret Brown as she tries to document the hunt for the discovery of The Clotilda, the final known slave ship to enter American waters in 1860 and transport illegally enslaved Africans to Alabama. The film centers on the descendants of individuals who were initially aboard the ship who currently live in the historic neighborhood of Africatown, only a few miles outside of downtown Mobile, Alabama, following the 2019 discovery of the ship's remnants.
The School of Good and Evil
The School for Good and Evil is a Paul Feig-directed fantasy film that is based on Soman Chainani's 2013 novel of the same name. This Netflix Original revolves around misfit best friends Sophie (Sophia Anne Caruso) and Agatha (Sofia Wylie) as they find themselves on opposite sides of an intense battle after being kidnapped and taken to the titular enchanted educational institution that trains aspiring heroes and villains to protect and enforce the world's tenuous balance between Good and Evil. With their friendship put to the ultimate test, Sophie and Agatha must survive the fairytale adventure they've been pulled into in order to find a way to come together and safely return home.
The Good Nurse
Speaking of terrifying tales and true crimes, The Good Nurse, a Netflix Original crime thriller, is based on Charles Graeber's biography The Good Nurse: A True Story of Medicine, Madness, and Murder from 2013. It tells the tale of a terrible mystery that plays out in an intensive care unit. Jessica Chastain's character, Amy Loughren, is a single mother who is also coping with a life-threatening heart disease while working emotionally and physically taxing night shifts as an ICU nurse. Amy is battling to make ends meet.
All Quiet on the Western Front
Do you know what frightens me? War. That is why All Quiet on the Western Front, an anti-war novel by Erich Maria Remarque, is still relevant today even though it was first published in 1929. The book has already been made into two motion pictures, one in 1930 and the other in 1979. Now it's time for Netflix to tell the compelling tale of a German soldier during the last stages of World War I. All Quiet on the Western Front demonstrates how there are no obvious villains and heroes on the battlefield and how every soldier is imprisoned in the same nightmare scenario by narrating the story through the perspective of a German soldier. This war drama is highly recommended for those who want to break up with scary films.
Related posts