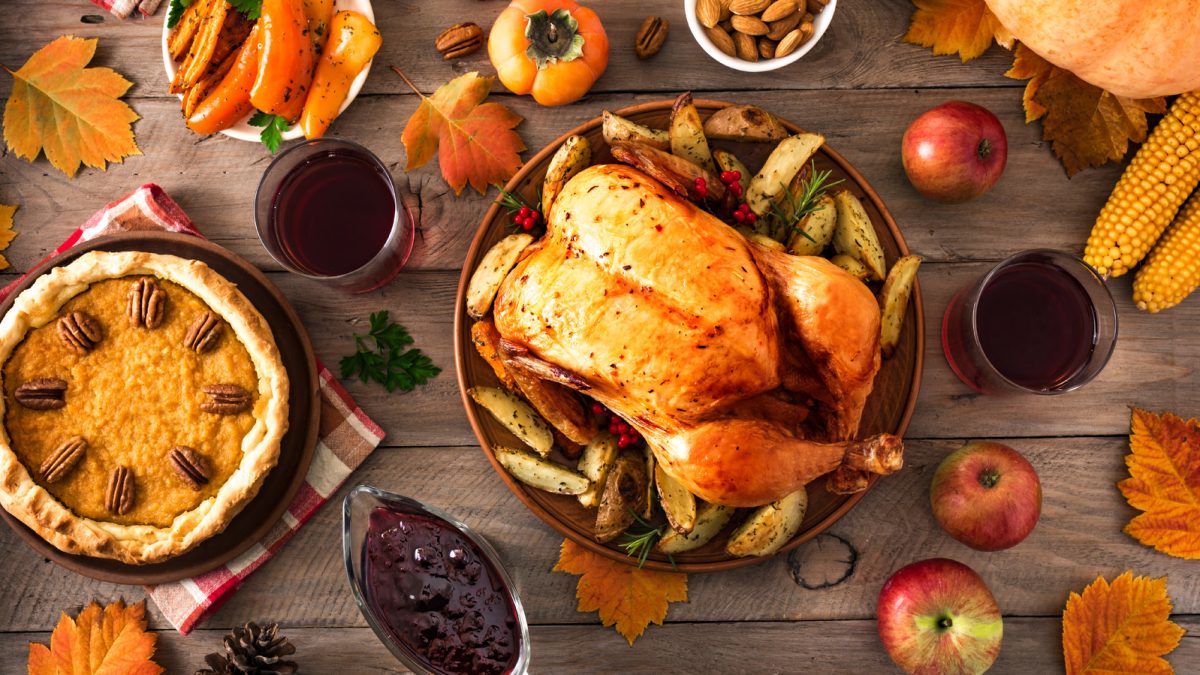 Thanksgiving Recipe: Roast turkey with lemon & garlic
Tasfia, 1 year ago
0
2 min

read
342
A proper thanksgiving dinner is what everyone eagerly waits for. If you are hosting this year you better get your turkey game going. But don't worry we can give you a head start with our delicious lemon and garlic turkey recipe.
Ingredients:
5-6kg oven-ready turkey, neck and giblets removed and kept for the gravy
1 onion, halved
1 lemon, halved (save the zest for the butter)
whole bulb of garlic, halved
For the salt mix:
2 tbsp sea salt
1 tbsp thyme leaves
1 tsp peppercorns
For the butter:
100g butter
4 tbsp vegetable bouillon powder (we used Marigold)
1 lemon, zested (from the lemon for the turkey)
Method:
Make the salt mixture up to two days in advance by combining the salt, pepper, and thyme leaves in a spice grinder or pestle and mortar. Place the turkey in a roasting pan and, starting at the neck, carefully slide your fingers beneath the skin until you can slide your entire hand in along the length of the breast. Be careful to avoid tearing the skin.
Use the salt mixture to season the bird thoroughly on all sides, including the skin. The longer you salt the turkey, the more succulent it will be. Store the turkey in the tin, breast-side up, for up to two days in the refrigerator. Leave the turkey uncovered so it can dry out for the crispiest skin, but you can also gently cover it if you like.
Mix the butter, lemon zest, and vegetable stock powder in a small bowl until well blended. Cover and let it sit. This can be prepared a few days ahead of time or frozen for one month when wrapped in cling film.
About an hour before you plan to cook the turkey, remove it from the refrigerator. To soften the butter, take it out of the refrigerator. Oven: 180°C/160°F fan/gas 4 Calculate your cooking time based on 40 minutes per kilogram for the first 4 kg and an additional 45 minutes for each additional kg.
Work the butter into the space between the thigh and the main body with your hands, covering the entire breast area. Then, use your hands to smooth the skin over the area. In the cavity, place the onion, lemon halves, and garlic.
Roast for the estimated cooking time while loosely covering the tin with foil. Increase the oven's temperature to 200C/180C fan/gas 6 about 30 minutes before the food should be done. Then take the foil off, baste the turkey, and put it back in. When the turkey is evenly browned and well done, take it from the oven and let it rest for up to an hour on a heated platter wrapped in foil. To make gravy, keep the tin juices.
Related posts